LNG Canada – In Kitimat BC
LNG Canada – In Kitimat BC
IBEW 993 Business Contact for Members
Lorne Fisher, RSE
Assistant Manager
Send an Email
250-641-4319
The Business Manager or Assistant Business Manager(s) listed here should be contacted if you have any jobsite questions or concerns.
IBEW 993 Shop Steward
Melvin Willis
Contractor:
Chemco
Effective Date:
July 21, 2022
Email:
chemcolngc@993steward.org
Doug Hanley
Contractor:
Fluor Constructors
Effective Date:
July 12, 2021
Email:
fluorlngc@993steward.org
Notes:
Primary
Brian Andrews
Contractor:
Fluor Constructors
Effective Date:
February 17, 2022
Email:
fluorlngcalt@993steward.org
Notes:
Alternate
William Orrey
Contractor:
TL&T
Effective Date:
July 21, 2022
Email:
tltlngcalt@993steward.org
Notes:
Alternate
Cameron Jackson
Contractor:
TL&T
Effective Date:
October 18, 2019
Email:
tltlngc@993steward.org
The Shop Steward is the on site union representative.
Contractor(s): Chemco Electrical Contractors Ltd, F&M Installations, Fluor Contractors Canada Ltd, TL&T Electric Ltd
Agreement: Project Agreement
Fluor Only
If you're starting work with Fluor, please view the LNG Fluor Page for information specific to Fluor, in addition to the information on this page.
View Fluor Info


Shift Information
Currently the shift is 14 days on and 7 days off, 10 hours per day. For wage and benefits information, please view the "Schedule A: Wage & Benefit Calculations" document in the Job Related Downloads (link below).
Each day of work shall be compensated based upon a blended hourly rate. The first ten (10) hours worked shall be paid at one point one seven five (1.175) times the otherwise applicable straight time hourly rate.
For more shift and wage information, please see the contractor specific page (if available) or Section 9 of the LNG Canada MOU in the Job Related Downloads (link below).
Name Request / List Hires
The contractor may name request 100 percent of supervision (Foremen and General Foremen), the first three non-supervision workers, and fifty percent of the remaining workers from the local union. Refer to 6.10 and 6.11 for further clarification.
No Jumping/Raiding
Employees who voluntarily terminate their position (quit) shall be denied access to the project for thirty calendar days. See 7.01 for further clarification.
Job Requirements
Clear pre-access result
Government photo ID
Skills Certifications
Industrial Experience
About the Project
LNG Canada is a large industrial energy project to build and operate an LNG liquefaction, storage and loading terminal in the port of Kitimat, BC, in order to export liquefied natural gas (LNG) produced by the project's partners in the Montney Formation gas fields of British Columbia, near Dawson Creek, B.C.
Read More on Wikipedia
Weather
View Current Weather Conditions
In Kitimat, the summers are comfortable and mostly cloudy; the winters are long, very cold, and overcast; and it is wet year round. Over the course of the year, the temperature typically varies from -3°C to 23°C and is rarely below -12°C or above 29°C
Transportation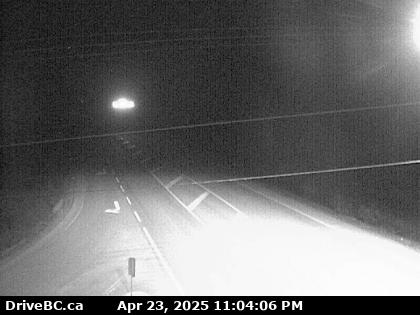 Flights are provided from the pre-determined flight hubs.
Charter flights provided from Calgary, Edmonton, Prince George, Kelowna, Nanaimo, and Vancouver.
Information on travelling to your closest travel hub can be found in the LNG Downloads.
Winter tires or chains are required on most routes in British Columbia from October 1 to March 31.
For select highways, including mountain passes and rural routes in high snowfall areas, the date will be extended until April 30 to account for early-spring snowfall. These routes are marked with regulatory signs posted on numbered and un-numbered highways throughout the province. We reserve the right to restrict travel at any time of the year depending on road conditions. Regulations vary province to province. Click for more information 
Pre-Access Information
Testing Model: Canadian
Testing Method: Urine
If you are not 100% sure that you will pass the pre-access test, do not accept a job on this site. Taking a pre-access test and not passing will have repercussions.
Accommodations
Camp
Working remotely, away from family and friends can be a stressful experience. Please view the website linked for helpful information.
Job Related Downloads
Agreements, documents and other information related to this job site will be available here. You will likely need a PDF reader installed to view and read this information.